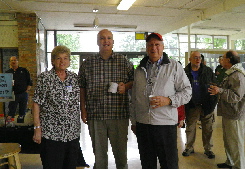 Ingraham Principal Martin Floe welcomes us!
Arrivals gather -
Sally (Hardenbrook) Kelly, Connie (Heck)
Forsberg, Principal Floe, Jim Forrest,
Bob Craig, & Dennis Hogan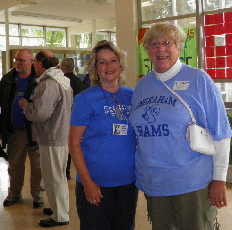 Jerry Bowers and Arlen Vixie in back
Caroline (Reynolds) Atwood and
Judy (King) Halverson close up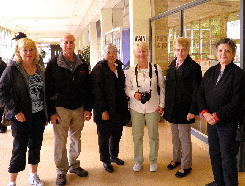 Sharon Haynes, Dennis Hogan,
Juliane (Nakawatase) Tada, Barb (Burrill)
Elder, Anne (Moody) Dumond, &
Bea (Arndt)Kriloff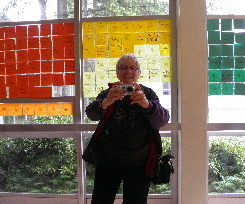 Sharon Collman takes her pictures.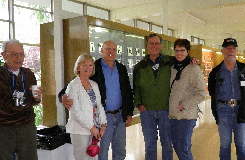 Vince Arkills, Carol & George Miller
Bob & Sharon Borgford, Richard White
Candy and Mike McCusker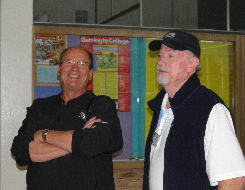 John Christophersen and Ken Fletcher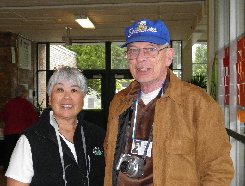 Juliane (Nakawatase) Tada and
Vince Arkills ready to see IHS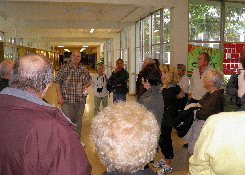 Principal Floe leads our tour.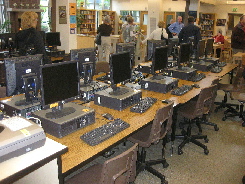 Entering the library!
Principal Floe tells us of
the Library and about Ingraham.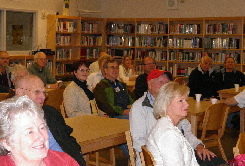 An interested audience!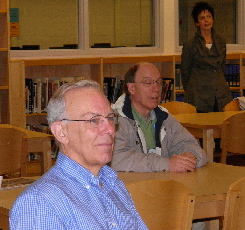 Le Perry, Arlen Vixie, and
Carolyn (Courtney) Nordstrom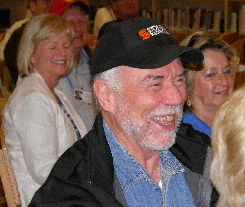 Richard White enjoys it for sure.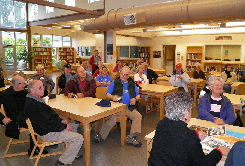 We are all still learning.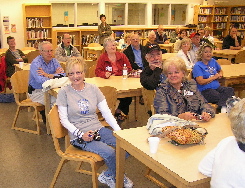 IHS cheerleaders are distracting us!
Finally the Cheerleaders perform a 'Yell'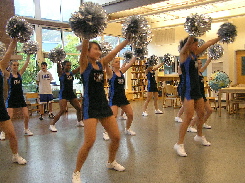 Cheerleaders show their form.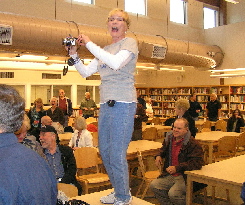 Michal (Micki Tracy) Botting must
grab some photos from the table top!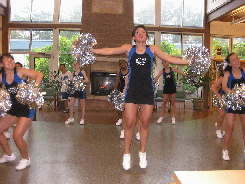 And here's a cute front-on shot.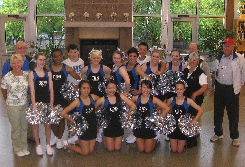 Past and present Ingraham cheerleaders
and Yell Squad!
Our '60 & '61 group didn't dress
in uniform for the event.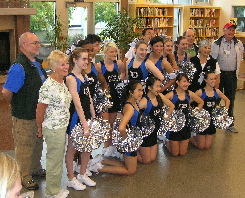 With the group, on the left is our
Yell Leader Jerry Bowers with
cheerleader Barb (Burrill) Elder.
And at back right is our Cheerleader
Juliane (Nakawatase) Tada with our
Yell Leaders Arlen Vixie and
Jim Forrest.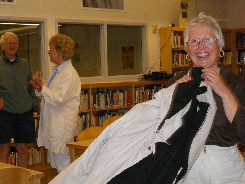 Done in the library Serita (Lagerstrom)
Zimmerman is ready to continue tour.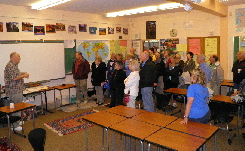 Next stop is seeing a classroom.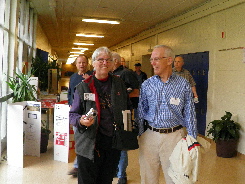 Now we are on to view the gym.
Sharon Collman & Le Perry share comments.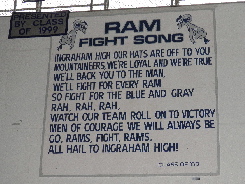 RAMS sports' fans sign!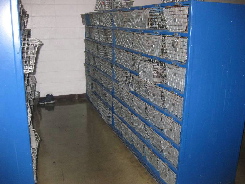 The IHS gym lockers June 2011.
Ingraham had their gymnasium area
get a make over Aug, 2011 by ESPN
in a program called "Rise Up".
What a success!
The showers - again in June 2011.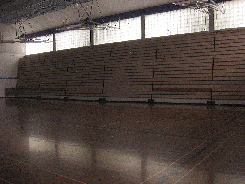 The gymnasium as it looked
for the past 50 years.
To see the made over new gym go to
ingrahamhigh.org and click on
'Athletics' to see pictures.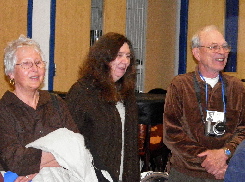 We saw the music room next.
Serita (Lagerstrom) Zimmerman with
Peggy and Vince Arkills.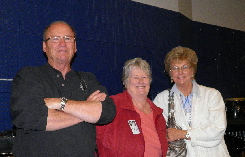 John Christophersen, Darlene (Scott)
Wood and Judy (Byrum)Graves
in music room.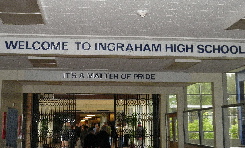 We have finished our tour of
Ingraham High School.
They have Pride!